Free Oil Tank Service Quote: 631-881-4772
With technological advancement, heating oil tanks have transformed themselves into more useful and long lasting equipment that doesn't rust like previous versions that were installed outside the home. Nowadays, these tanks are designed in such a way that people can easily decide on whether to hide them away or disguise according to the availability of space. In fact, the reality is that heating oil tanks are not a pleasant addition to any part of the home due to which, most of the homeowners prefer to disguise them anywhere in the garden or backyard.
How to Maintain Your Home Heating Oil Tank on Long Island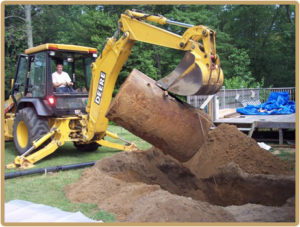 Here, what most of the people do not consider is their maintenance that should be done once in a year. According to the experts, heating oil tanks need inspection every year in order to avoid leakages and other problems. Since these tanks are either hidden or disguised, it is usually difficult to keep check over their performance. So, now the biggest question is how to inspect and maintain an oil tank?
A worth mentioning fact is that tank maintenance is not a labor-intensive task, homeowners just have to keep an eye over tank's efficiency and performance. Needless to say, summer is the best season for oil tank maintenance because oil level is usually lower than normal and it's quite easy to empty the tank. The best thing about checking and maintaining an oil tank is that it enables homeowners to save cost of repair and ensure satisfactory performance of the tank. Other than that, following 5 factors should be considered to extend its life:
1. Check for Oil Tank Leakage
The first and foremost thing is to check the equipment for oil leakage. People should have to examine tank's body, pipes and valves in order to avoid oil spill. The safety of surrounding would also depend upon its casing, which is normally made up of concrete. If the casing is strong, it would be quite satisfactory to ensure protection. Also, the tank should have an oil spill kit, having sorbent material, drain blockers and leak-sealing putty to reduce chances of oil spill.
2. Watch out for Blockages
To avoid blockage, the surroundings should not have plants or anything that might block the route of fuel. Also, the access points, gauges and vents should not have dirt or debris that might block the flow of oil. Even, casing should be free from rubbish, plants etc. Homeowners also have to think about sludge or water as they might damage the heating system that would result in decreasing oil tank's efficiency.
3. Check Your Tank Parts
Experts recommend to keep regular check over oil tank components like gauges, valves, pipes and alarms. Since every manufacturer gives a manual with the equipment, people should have to thoroughly read it for efficiency and long term benefits.
4. Watch for Signs of Oil Tank Damage
Last but not the least, one of the most important ways to maintain a heating oil tank is to search for large cracks, bulges, rust, dents or discoloration. If any of the signs appear, it's time to call an expert before its winter time!
5. Monitor Oil Consumption
The amount of oil consumed shows tank's ability to keep the home warm and comfortable for the inhabitants. It is, therefore, necessary to keep check over oil consumption as if it goes beyond expected level, it's another sign that something is wrong with the tank.