Free Oil Tank Service Quote: 631-881-4772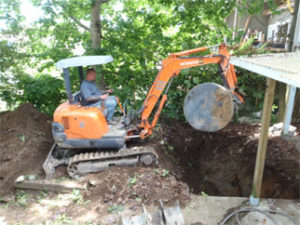 Choosing a heating oil tank is one of the more important decisions a homeowner can make.
Heating oil tanks are usually important for people who reside in colder areas because they always need something to keep interior of their homes warm and comfortable. Since the temperature is quite low, nothing could be as efficient as a heating oil tank that works with a fuel and allows homeowners to live a relaxed life.
Now, the question arises that how can a homeowner selects an oil tank? What are the factors that should be considered to decide on the kind of tank? Experts have listed some fundamental aspects that are discussed below:
Heating oil tanks have been preferred by homeowners to create comfortable environment inside the home. Based upon their needs, people can make a decision about the heating oil tanks:
Above-Ground Indoor Tanks: These tanks are provided with large oil storage containers, usually kept in a utility room, basement or any attached space like garage. The common type above-ground oil tank can hold 275 gallons oil while, its small version can store around 160 gallons. There is another bigger size that can keep 400 gallons fuel but, homeowners should select a size according to their requirements like indoor comfort, furnace usage frequency and temperature of the surroundings.
Above-Ground Outdoor Tanks: These types of oil tanks are normally installed near the home, at rear or side of the structure. They are commonly available in rural areas or places where there is no facility of municipal utility. They are quite strong and sturdy, meaning that they can work well in harsh weather conditions like ice, hard storms and snowfall. The most preferred type of tanks can hold up to 75 gallons but, people can also have smaller or bigger models if they want.
Underground Oil Tanks: These oil tanks are usually chosen by homeowners who have enough underground space for installation. The best thing is that supply pipes are also buried underground, meaning that there won't be any unpleasant look of the pipes. Though, fill pipes remain above the ground because they are used to refill the tank.
Oil Tank Material
Heating oil tanks for home are normally available in three types of materials:
Steel: These tanks are the most expensive but widely used equipment for residential purpose. They can be installed either above or underground, based upon prevailing conditions. People should have to make sure that steel tanks conform to construction and manufacturing standards.
Fiberglass: Fiberglass oil tanks are sturdy and long lasting. They can resist leakage, sediment and rust and can be placed anywhere homeowners want.
Combination: They are provided with double-wall construction for reliability and sturdiness. The inner portion is made from a thick polyethylene composite whereas, the outer part consists of galvanized steel.
Another thing to keep in mind while choosing a type of oil tank is the contractor that would be hired for its installation. Since oil tank installation is not a piece of cake, homeowners should always go for the best, no matter if they have to pay a bit extra money. They should think about future benefits and comfort instead of being worried about how much they have already spent.