FREE quote on inground oil tank installation: 631-881-4772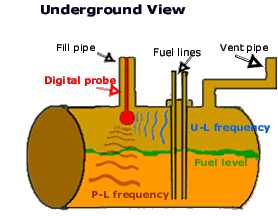 When it comes to creating comfortable environment in the home, nothing could be better than having Inground heating oil tanks that have the ability to allow inhabitants to enjoy the cold winter weather. Normally, there are two types of oil tanks- some are installed above the ground or surface while, some are intended to be installed underground, meaning that experts should be hired for their installation.
Inground oil tanks are normally installed when they are empty. Experts do not suggest to lift or maneuver these tanks when filled either partially or fully. Instead, they should be unloaded, moved and placed at the intended position with the help of lifting chains, suitable D-shackles or lifting straps around the tank. There would be some initial swings that should be stabilized before the oil tank is placed at the right place. Experts normally use guide-ropes for stabilizing the tank and operatives will be used to control the load from an enough distance.
To ensure proper installation of an Inground oil tank on Long Island, you'd have to take care of the following aspects:
Tank Location
Since oil tanks are not installed in wet grounds, homeowners should have to keep the place dry and make arrangements for concrete casing to cover the tank.
The place should be marked as restricted so that heavy loads like walls or vehicles cannot access the area. Or else, a reinforced concrete slab should be placed, ensuring that the oil tank do not have to bear any heavy load.
Make sure that the oil tank is not located at a place where roots could disturb the concrete casing.
The long neck should be at least 200mm above the ground level in order to avoid water ingress.
Post-Installation Preparation
Before the oil tank is installed, homeowners should have to clean and make other arrangements for the installers to work freely in the space:
Empty nearby space for delivery vehicle and plant should be there to unload the oil tank
The route between the installation site and delivery vehicle should be clear
Experts should have to examine the place to assess risk and determine unloading techniques for safety and efficiency during installation
The installation place should be leveled and clear from debris and obstacles.
Installation Guidelines
Experts have also mentioned some important installation guidelines that require homeowners as well as contractors to install oil tanks efficiently so that they can give results in the way needed.
Excavation
There should be at least 270mm around and 500mm below the oil tank for concrete casing. Also, homeowners should keep the excavation dry and clean until the item is properly installed.
The Base
The primary thing is to install the oil tank on a smooth and firm base according to the engineering principles and building standards. If needed, experts can add temporary shuttering in order to give greater protection and cover.
Lowering the Tank
While installing an inground oil tank, experts should pay attention on its leveling. It should properly fit into the concrete so that nothing could go wrong after installation.