FREE Oil Tank Abandonment Estimate: 631-881-4772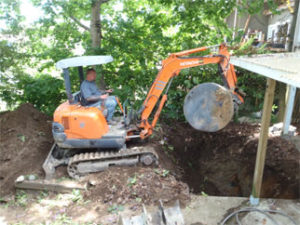 Living on Long Island means that heating oil tanks are a necessity to keep homes warm and comfortable for the inhabitants but, people should not overlook their useful life span. Once their life is completed, homeowners have to get them replaced in order to avoid fuel leakage, oil spills or other dangers. When it comes to replacing an oil tank, you have 2 options: oil tank abandonment and oil tank removal. They need to analyze their requirements and land on a decision. Although, both options would provide the required results of oil tank decommissioning, abandoning an oil tank would be a better option.
Now that everything is clear and it has been decided that oil tank abandonment could help in securing the property, it's time to know some important facts about the process. Let's move on then:
Why abandon an oil tank?
Whether it is sand tank abandonment or foam tank abandonment, people should have to keep in mind that they can work for a certain time period. The average life span of an oil tank is 10 to 15 years and homeowners should pay attention on their performance and efficiency for satisfactory outcomes. As soon as they complete their life expectancy, the risk of leakage or spills would increase that ultimately require homeowners to spend a significant amount of money on repair or clean-up.
What is the difference between oil tank removal and oil tank abandonment?
While removing a home oil tank, the service provider usually digs the existing tank and fills back the space as needed. If the oil is usable, it will be transferred to the new tank or else, will be disposed of according to the environmental regulations. Complete oil tank removal usually requires homeowners to be prepared for property restoration after the contractor applies invasive digging techniques.
On the other hand, oil tank disposal or abandonment requires least or no property restoration. The process usually involves the following steps:
Remaining oil is pumped out of the tank and usually filled into the new one or safely discarded
Tank's cover is removed and upper layer of oil is disposed off, if present.
Unusable fuel is safely discarded along with sludge liquids
Oil tank is filled with pea gravel, tri-polymer foam or sand
Fill and vent pipes are removed while, soil removed is re-used to cover the abandoned tank.
Oil Tank Abandonment Documentation Is Necessary!
The benefit of hiring a professional contractor is that they issue a certificate declaring the efficiency, authenticity and reliability of the project. The contractor issues a report, consisting of photographic documentation, proving that the oil tank abandonment has been done according to the local rules and regulations. This way, homeowners can ensure that their project is completed legally and there would be no governmental issues in the future. The report also includes explanation about every step and is signed by a licensed geologist declaring professionalism of the contractor. This documentation can be used while selling the property or other authorities, ensuring that the oil tank has been cleaned properly and abandoned.